Fixed Assets Accounting
Empowering your business With Custom-made Software Applications.
Fixed Assets System (FAS) and is able to track every aspect of the asset's life from initial budget proposal through to final disposal.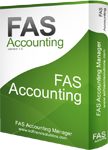 FAS consists of a number of asset management modules catering for Purchasing, Barcoding, Depreciation,Maintenance and Stock Control Product will include:- .
Assets Register catalogue (Asset No,Model, Serial Number, Description, Cost e.t.c.)
Purchasing price and Actual Current Value(ACV)
Edocument filing (Warranty documents,maintenace receipts)
Assets Location Tranfers Log
Asset Photo imaging Tags ID
Asset Name Tag Labels and Barcodes
Asset depreciation calcuations based on lifetime years
Disposals Lists
ACV Reporting
Key benefits of using FAS Accouting:-
Improved fixed assets control
Better purchasing and repair information
Reduced paper work and administration costs
Reduced insurance / disaster recoverly record retrieval
Downloads
Are you an insurance Agency / Broker Provider?
Learn about IMBS Package Software Suit for Insurance Brokerage Agencies..