POS - Inventory Control
Empowering your business With Custom-made Software Applications.
The Integrated Inventory Information Management System is a full custom made software system.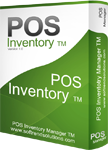 The System Comprises of the some modules such as:-

Point of Sale Register
Procuments and Purchasing, GRN, Invoicing, Returns, Stock Adjustments,
Warehousing, Inter-Store Issues, Point of Sales Terminals,
Customer management
Vendor Management
Barcode Printing
Key benefits of using POS Inventory :-
Improved inventory assets control
Better purchasing and ordering
Reduced paper work and administration costs
Easy reporting
Downloads
Are you an insurance Agency / Broker Provider?
Learn about IMBS Package Software Suit for Insurance Brokerage Agencies..